Confidence….
De
finition #1: full trust; belief in the powers, trustworthiness, or reliability of a person or thing
Definition #2: belief in oneself and one's powers or abilities
Definition # 3: Assurance
***Source: Dictionary.com***
Three definitions of confidence…take a moment and reflect on  them. That's what everyone looks for in a true leader… right? The real question is what happens
when that confidence slowly disappear. It's like one day you have it, then you wake up and it's gone.
You once were at the peak of your life. Your were scoring high on tests, making the deans list consecutively, and the  president of several organizations. You were the captain of your football team, cheerleading captain, or the best track runner in your division. Now, you're out of school and things aren't the same. You're no longer getting the same recognition. People barely even notice you in the workplace. Should I take it a little further? You advanced in your career, everything is going perfect. You're meeting deadlines, and you're performance on the job was outstanding!

That was until the word "layoffs" came about.  You found out you were one of the ones who were in jeopardy. What you hoped and wished not to happen….happened. Now, you've got to start over and your discouraged. Everything you do starts to seem worthless, because others keep consistently criticizing you, which causes you to doubt yourself. Your being told to grow thick skin,but you thought you had thick skin. That was until you felt like the world was on your shoulders, and you just couldn't find a way to please others. It's starting  to feel like it's hard to breathe, and you can't catch a break….Do you know the feeling? You don't want to be a disappointment, because you're held to a high standard, due to  what you once did… before your hardship. It feels like no one understands. Sometimes….you don't even understand.  All you want is that fresh breath of air….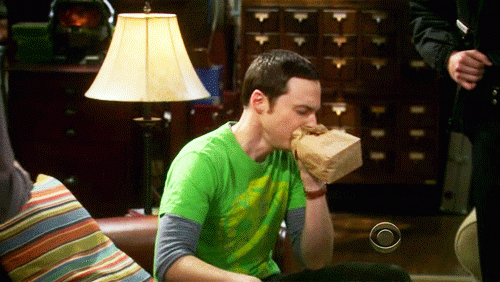 So let's get  it! Are you ready?
Go ahead Inhale…Now Exhale….It's time to get our  second win. We deserve it!
I'm not a life coach, because at times I can't coach my own life. Sometimes I have to take breaks and reflect on life,and ask God to please direct my paths. Before I began writing this blog, I prayed on it. I asked God to direct my writing. The answer I got was speak from experience. So, here it goes…I want to tell and remind you…WE ALL FALL DOWN.
Life was never promised to be easy,however, we were promised that no matter what we go through…God would be there with us. "So do not fear, for I am with you; do not be dismayed, for I am your God. I will strengthen you and help you; I will uphold you with my righteous right hand."~Isaiah 41:10~
I have to remind myself of that constantly. Sometimes I become afraid that  I'm not going to be successful in the things i'm trying to achieve. It feels like people are constantly on my back about what I'm doing wrong, but the right is never seen or acknowledge. I finally realized that feeling is what gets a lot of in trouble. It makes us start doubting ourselves. That's exactly when we start losing confidence in ourselves. We start letting negativity build up about what others say about us, and it starts to become our reality. Are you following what I'm saying? If not, I'll say it. Other people's words can cover up your confidence. The truth is your confidence never left you. You still have hopes and dreams that you want to accomplish. It's just your drowning in negative feedback and a negative atmosphere,which is hiding your confidence.
So how do we get it back…?
Prayer! Ask God to remove the negative thoughts and seeds that people and yourself,  have planted in your head. Ask him to show you your strength and capablities. Ask him to direct your paths. Most of all ask Him to help you stop looking for other's approval. It's draining and detaching. After you do that, remember your accomplishments in the past. Let them be a guidance of the things you have acommplished  to the things that you are capable of accomplishing in the future. You are still  the same person. Speak it into exsitence! Go ahead and declare your victories!
~Felicia_Yolanda~